Our Residences
Our three locations in pastoral Vermont provide residents with safety, support, and opportunities for growth while they seek treatment and transition back to life in their wider communities.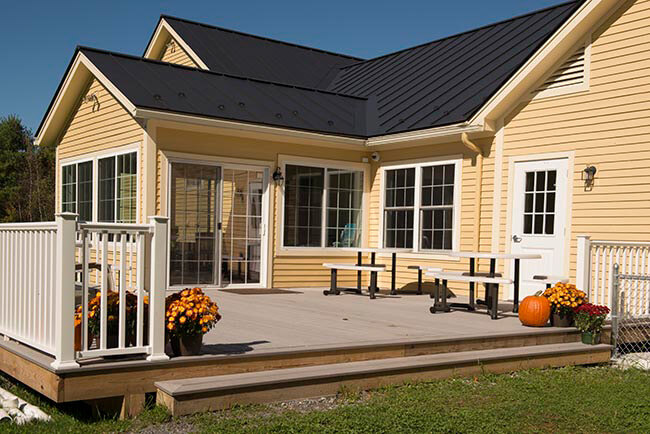 Second Spring North
A renovated multi-level home on 10 secluded acres in Westford, Vermont.
1071 Rt 15
Westford, Vermont
05489
Second Spring South
A renovated multi-level home on 45 acres in rural Williamstown, Vermont.
118 Clark Road
Williamstown, Vermont
05679
Pearce House
A modern, quiet home that supports the independence of its residents in Williamstown, Vermont.
63 Construction Hill Road
Williamstown, Vermont
05679
Supporting Resources
Collaborative Solutions is dedicated to helping residents develop and implement personal recovery plans that support them in becoming independent, contributing members of their communities.
We offer:
Nursing, psychiatric, clinical, and case management services
Creative therapies such as art, writing, music
Group activities such as cooking, exercise, caring for animals, and more
Nutrition programs
Interested in Joining Our Team?
Hear from our staff on what it's like to work at Collaborative Solutions:
Collaborative Solutions is one of the first companies I've worked for that has actually shown the level of care and consideration for its employees that I think most places should strive for. The thoughtfulness they put into their decision making and the strides they make to communicate intention with staff is invaluable. I really feel cared for and involved, and I appreciate the work they do to give staff opportunities to speak up and have their voices heard.
In Need of Help?
Referral Process
Have a Question?
Feeling Suicidal?
Chittenden County: 802-488-7777
(Howard Center First Call)
Washington County: 802-229-0591
(Washington County Mental Health Services Screeners)